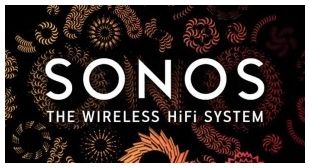 Sterling Home Theater is an authorized dealer for SONOS. Having a home equipped with speakers that are connected to a audio system is a great way to enjoy your favorite music as you roam about your house.
With SONOS you can listen to your iPod or media servers, internet radio, or music services in the living room as well as your master bathroom, simultaneously or independently. This flexibility makes having a home audio system easier to use and more affordable.
Our installation professionals will:
Work with you to understand your home audio needs
Install main control component as well as secondary controls
Verify that all speakers are properly positioned and working
Ensure that all wires and cables are neatly dressed and wire ties are used when necessary
Show you how to get the most from your SONOS system
Contact us today for more information or to receive a free estimate.
Click on the SONOS logo above for information about SONOS.
Like Us On Facebook